Very Berry Ice Cream
Serves 4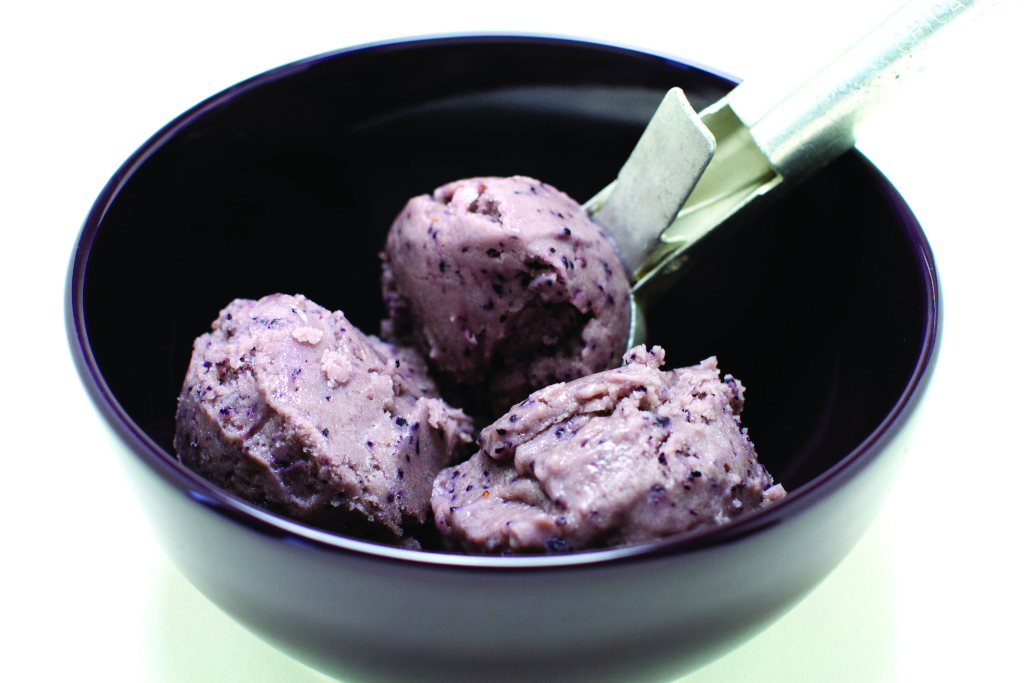 I used to eat a pint of ice cream in a single sitting and then spend the rest of the day sleeping off the resulting "hangover." Get rid of the fat and sugar and voilà—no hangover. Make this delicious ice "cream" with any berries and try the flavoring options that follow for some added oomph. Keep frozen berries and frozen bananas on hand and you have an instant treat.
3 bananas, sliced
1 cup frozen berries
3/4 to 1 cup unsweetened almond milk, well chilled
1/4 teaspoon stevia powder
Zest of 1 lemon
Place the sliced bananas on a baking sheet and place in the freezer until hard, about 2 hours. Combine the frozen bananas, frozen berries, 3/4 cup almond milk, stevia powder, and lemon zest in a blender and puree until smooth and creamy. Add more almond milk if necessary to make a creamy consistency. Serve immediately.